Triple Crown
Freeplay Activation Gameplan
Acquire customers, engage VIPs, and entertain your audience with free-to-play games based around the biggest events in the horse racing world.
Why Freeplay Games?
Freeplay games are a fun and accessible marketing tool that provide excitement while you acquire customers and data.

Our Chalkline Freeplay Gameplans for Big Betting Events help our clients get the most out of these nationally engaging events.

Fill out the brief form below to download the Triple Crown Chalkline Gameplan with four key success factors in effective freeplay promotion for the days when all eyes in the sports world are on the horse track.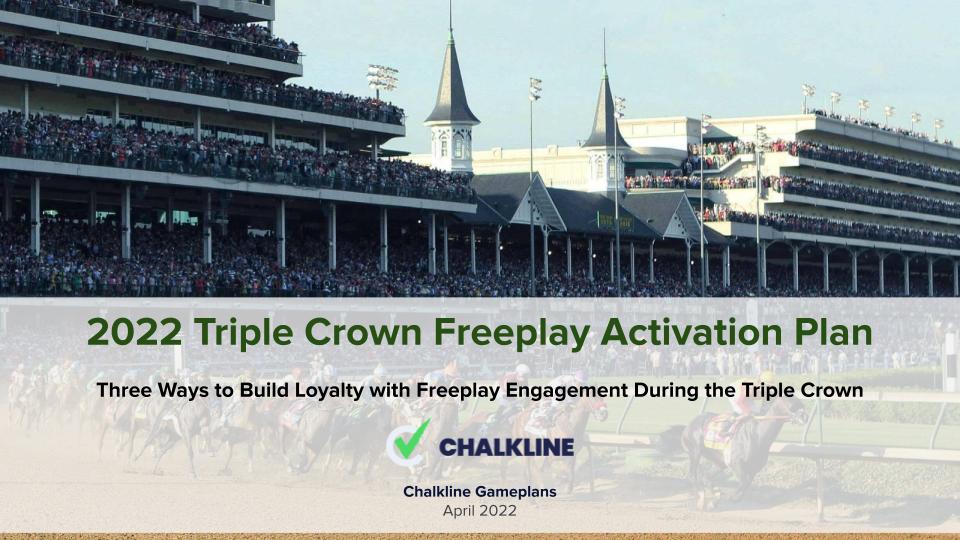 Download Chalkline's Triple Crown Freeplay Gameplan
Want to Learn More About Chalkline?
Schedule a chat with our CEO, Daniel Kustelski.
He wasn't a first round NFL draft pick, but he has run a sportsbook inside a casino. Daniel understands the importance of customer acquisition and retention.