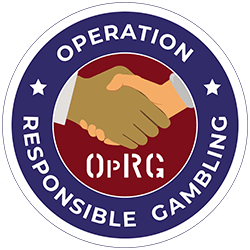 Monday, 10/10/22 at 7am PT
Join Us For Our 2nd Annual G2E Fun Run To Benefit Operation Responsible Gambling
The Inaugural Fun Run is in the books! Thanks for all the support!
What better way to begin G2E, who has organizationally embraced responsible gaming, than with a responsible gaming event?

Also, as a veteran-led company, Chalkline knows the power of community and believes in giving back.

So, we hope you'll join us for a casual Fun Run on Monday, October 10 to kick off your week. It's for a good cause: Operation Responsible Gambling.

It's a great way to support a great cause, and we'll donate $20.22 to Operation Responsible Gambling for every person who shows up.
What: An informal Fun Run to kick off G2E 2022
When: Monday, 10/10/22 at 7am PT

What's in it for you:

Everyone who joins us for the Fun Run will receive a:

$20.22 donation made to Operation Responsible Gambling on your behalf
Goodie bag mailed to you after G2E
Endorphin rush to start your day
Submit the short form to sign up!
If you'd simply like to make a donation to the NCPG, we applaud you.